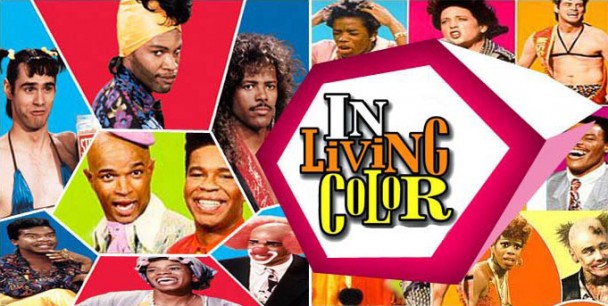 Fox recently announced that they will be bringing In Living Color back to television, if not in the full series format.
It looks like the show will be back for two half hour specials in Spring, 2012. I'm guessing if the show does well they will make a series of it, and subsequently cancel it after a season like most of their other shows.
Check out the press release below:
Two snaps up! An updated version of the groundbreaking FOX sketch comedy series "In Living Color," will air as two half-hour specials in the spring of 2012. Exact dates to be announced.

The specials will be hosted and executive-produced by original series creator/executive producer Keenen Ivory Wayans. This is a modern-day take on the hit sketch comedy show that will feature a new cast of fresh, young talent, as well as musical performances by special guests.

"In Living Color" aired from 1990 to 1994 on FOX. Starring Keenen Ivory Wayans and Damon Wayans, the show launched both of their careers, as well as those of siblings Shawn, Marlon and Kim, not to mention featured players Jim Carrey, Jamie Foxx, David Alan Grier, and "Fly Girl" Jennifer Lopez.

The iconic series put a hip, edgy spin on popular culture and featured characters and sketches that became part of the American vernacular, such as "Men on Film," starring flamboyant film critics Blaine Edwards (Damon Wayans) and Antoine Merriweather (David Alan Grier); Homey D. Clown (Damon Wayans), a dour urban kiddie entertainer whose catchphrase was "Homey don't play that!"; streetwise scam artists "The Home Boys" (Keenen Ivory and Damon Wayans); and Fire Marshall Bill (Jim Carrey), a disfigured safety expert.

"In Living Color" is executive produced by Ivory Way Productions in association with Fox 21, a production company housed within Twentieth Century Fox Television devoted to making creatively ambitious scripted series for the cable television market, as well as bold and distinctive unscripted shows for both cable and broadcast networks.