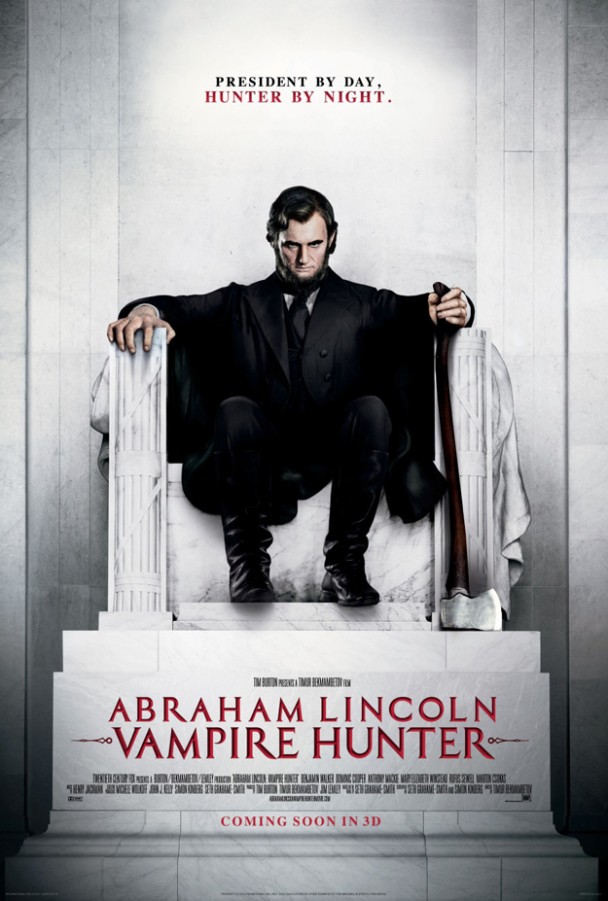 MTV got access to the set of Timur Bekmambetov's Abraham Lincoln: Vampire Hunter based on the book of the same name written by Seth Grahame-Smith. Grahame-Smith also wrote the screenplay and is pretty much responsible for the new wave of literary classics being reintroduced with fantastical additions. He also wrote the book Pride and Prejudice and Zombies which takes original the original Jane Austen book and incorporates zombies into it.
Abraham Lincoln: Vampire Hunter shows a side that nobody has dared explore before, his vampire-killing side of course. The original book by Grahame-Smith is written through "Secret diaries" kept by Abraham Lincoln over his years chronicling his life and the effect that vampires had on it over the years.
The film, Abraham Lincoln: Vampire Hunter is directed by Timur Bekmambetov and stars Benjamin Walker.
Check out the behind the scenes video below:
Source: MTV